How we started a coworking space by following lean startups.
Fri Nov 18 2022 - by Kirill Zubovsky
My wife and I have always wanted to spend more time living in a ski town. To make the dream come true, after reading The Cult of We, we started a coworking space in Breckenridge. It was not planned, but the right opportunity came, and we jumped on it.
We did not have a lot of experience with small business, and so to maximize our chances of success, we focused on speed and kept ourselves on a very tight budget.
We managed to start Breckworks by quickly prototyping a product that people loved, without spending a lot of money. Now I want to share how it went down, in case you would find it useful.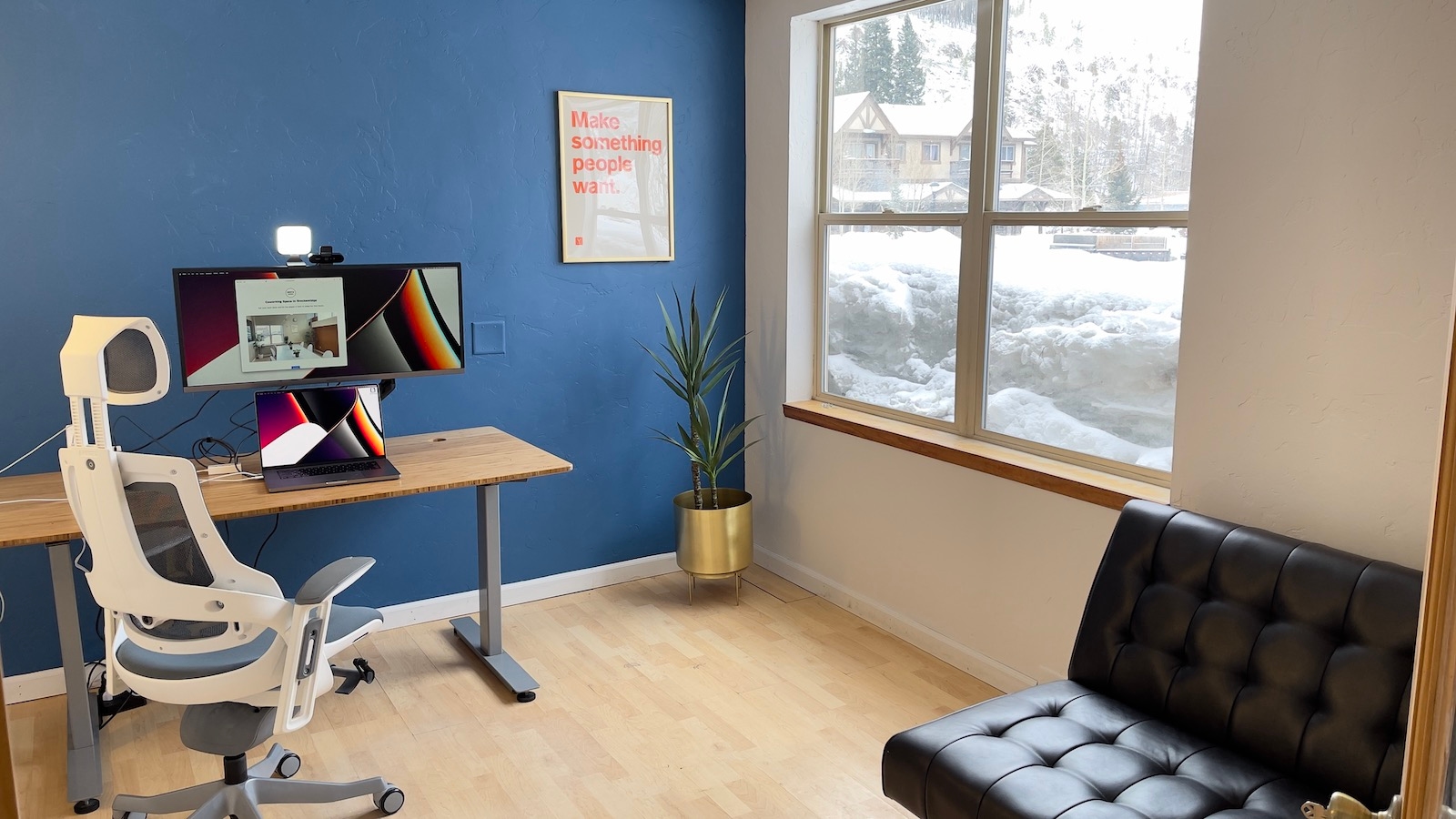 Startups are lean by design and you never have enough of either money, time, resources, or most likely all the above. Nobody knows anything for certain, and early on all your time is spent trying to find a product-market fit. An early small business isn't much different.
When we took over this office space, we needed to figure two things:
Was there a demand for coworking space in the way we've envisioned?
Could it be run autonomously, without any employees?
The former was obviously really important to know because without any users there is no business, and we had to know it quickly, or pivot to something else. The latter was necessary because we could not guarantee our presence, nor did we have the budget to hire someone full time to manage the space. It was a bit of a stretch, but it had to be done.
In the world of tech startups, you can build a quick prototype, send a survey, call some people and ask them questions, and pretty soon you could get a pulse on whether anyone even cares. But how do you do that when you have an office space? You prototype just the same!
We picked one of the rooms in the office, and dedicated it to be the new coworking space. My wife outfitted one of the rooms with IKEA furniture, while I made a quick website and made sure we were easy to find on Google. The website had no features, and no options, just a way to buy one day at the space. The room wasn't fancy either, but it was clean, useful, and friendly. Just like that, with a grand total of a few thousands dollars invested in furniture we were in business!
Considering that our only closest competitor spent millions of dollars to remodel their space, the results were shocking!
In just the first week of operation we made more money per square foot than we did for the whole month. Turns out tourists that came to Breckenridge to ski and ride have always been looking for a space like Breckworks, but it just wasn't there. This was enough of a signal to double-down.
We rolled up our sleeves and put in 2-3 weeks of 20 hour days. We painted, cleaned, and knocked down some walls. It wasn't amazing, and we sure weren't "professional", but the space was no longer an eye sore. It's truly fascinating how much can be done with white paint, and a few vanity decorative pieces. The space started to look really nice!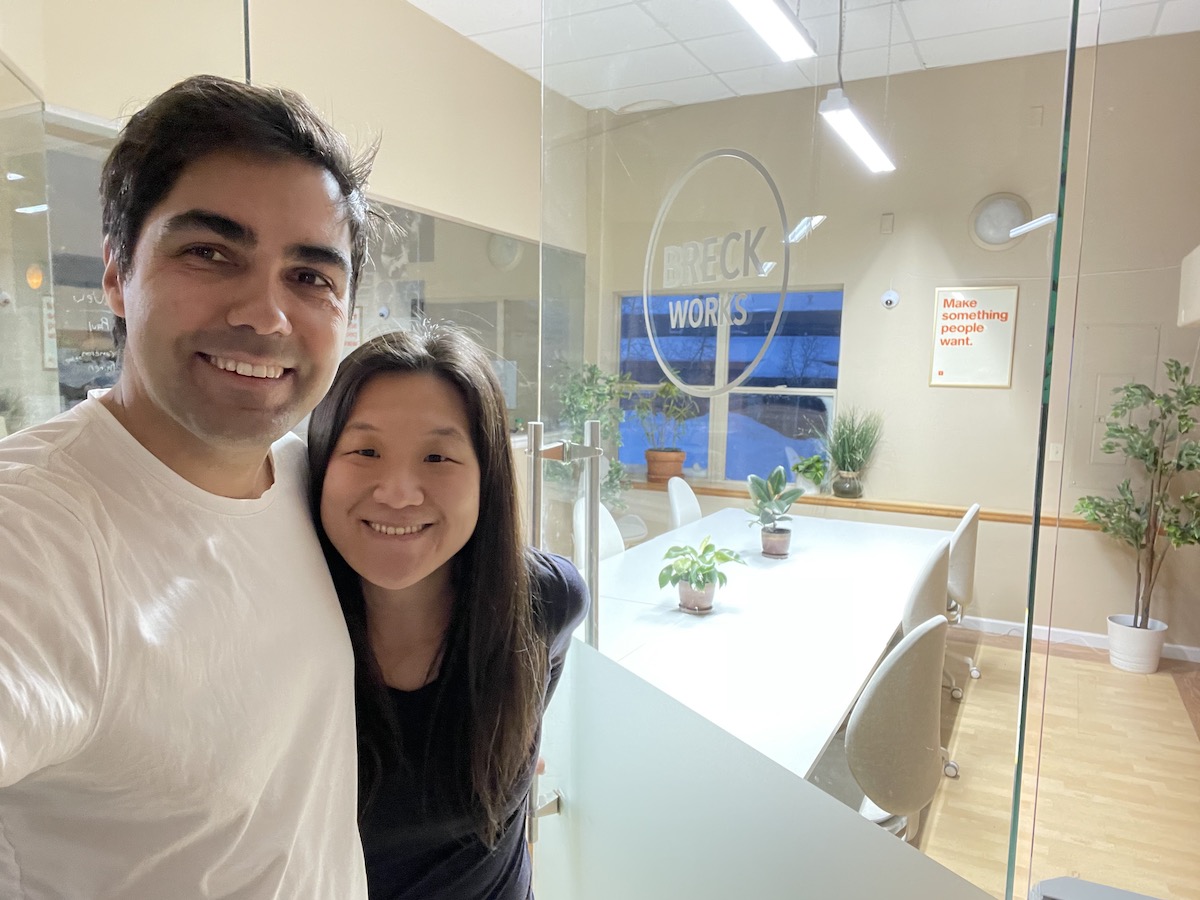 To make it truly a coworking space though, we needed private spaces, but nobody wanted to build any walls. We looked at a million possible options, and ordered Popping Pods and Rooms. They came in quickly, and most importantly, we could put the whole order on a credit card. This was a huge plus because we didn't have the $100k required for these upgrades, but as long as our monthly payments were covered by the visitors, it was plausible.
Just like that an old space became new, and what was previously bringing in just a few people a month was now capable of bringing in almost 40 people a day. We now had space for private meetings, phone calls, focused work and even an event space. It felt unreal.
To me the lesson here was simple. If you want to do something, you have to just do it and look for the minimal viable solution to each of your problems. People are looking for a solution to their need, and when the need is big enough, even the most minimal solution would do.
When you look at the tech startup, it's easy to assume that yet another feature is what will turn the product to a success, but in practice, it's probably all the same in small business as it is in tech - it's the few little things that can make all the difference, as long as you make something that people really want.
Next time I will discuss how user acquisition for a small business is actually a much simpler process than one for an internet startup because when you have a physical product it becomes very clear who it is for, and who it is not a good fit for. Follow me on Twitter @kirillzubovsky if you want to get notified.